Ganapath – A Hero Is Born, starring Tiger Shroff, Kriti Sanon and Amitabh Bachchan, is all set to release in cinemas tomorrow, that is, October 20. Bollywood Hungama exclusively spoke to director Vikas Bahl about the film and a lot more.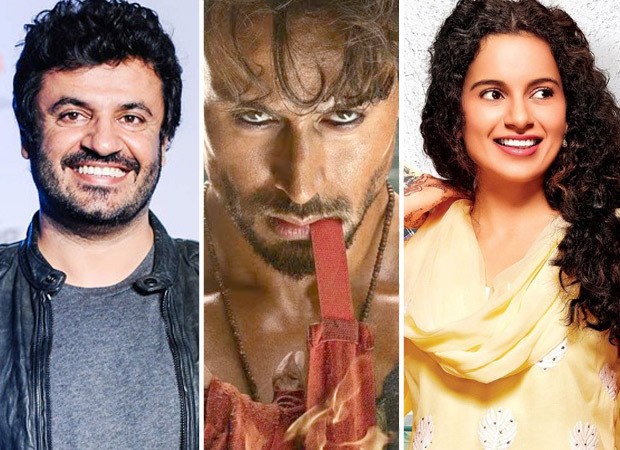 EXCLUSIVE: Vikas Bahl reveals, "While prepping for Ganapath, I used to see making videos of S S Rajamouli and Sukumar's films" also says, "I hope we can crack the story of Queen 2"
Since the time you debuted as a director, you have never repeated a genre. How do you manage to do so? Not many filmmakers could achieve this feat…
Maybe, I just like different kinds of stories. While doing so, you have to break the genre. I think it's a constant learning curve. When you are switching genres, you are always nervous as to whether or not you can pull it off. I like that nervousness. Maybe, the student inside me wants to constantly keep learning how to try new genres. When I was doing this film or even the next one (a horror), I used to sit for hours on YouTube and watch videos on how these films are made and how these genres are done. So, it was almost like going back to school. That's exciting for me. I don't want to get into a comfort zone that 'this is my genre, this is what I want to do for the next 10-15 years.' I'd rather try new things.
How difficult was it to get the futuristic element right, especially for a Hindi film considering that we don't have many reference points in our cinema?
More than just about the future, I was trying to pen a story that any calamity in the world leads to inequality in the sense that the rich get richer as they benefit from it. But the poor get poorer. This happens during any catastrophe, whether man-made or a natural disaster. This is the basic premise of the film. Since it is based on the hypothetical situation of the next biggest calamity that happens on the planet, I had to set it in the future because it couldn't happen earlier. Hence, the idea was not just to make a futuristic story.
Years ago, Shekhar Kapur attempted a film called Paani. It was also set in the future and was about the water crisis. Were you inspired by its plot maybe at the back of your mind?
Shekhar sir is too senior and I think too brilliant (smiles). I don't know much about Paani. I know about it just as anybody else knows. But I am sure he would have made an unbelievable spectacle. Even if I am remotely close to what we set out to do, I think I'd be good!
You became a force to reckon with, with Queen (2014). The same year, Tiger Shroff and Kriti Sanon debuted with Heropanti (2014) and became overnight stars. How was it to collaborate with two fellow artists for whom 2014 was also a defining year?
Now that you told me and I realize it, it feels good (laughs)! I don't think any of us thought about it. We never sat and discussed this connection.
Tiger Shroff is not seen doing typical action in the film. Kriti Sanon, meanwhile, is attempting action for the first time. How exciting was it for you and them as well?
Yes. The good thing about Ganapath and hopefully it'll also be a surprise for the audience is that Tiger is just not doing action in the film. He has done a lot of humourous, emotional and dramatic scenes. He has a big character arc. Action is the base of it but is not the primary characteristic. I always found him very innocent. He has his own little world of action, exercises and workouts. I loved that innocence. I wanted him for his innocence as much as I wanted him for his action. Even though I had never worked with him or even met him before, I was correct about how he is.
As for Kriti, she's a great actor. She has a lot of action in the film and has done a great job. She has this ability that she can pierce through your eyes and deliver the dialogue. She's also tall and looks absolutely convincing while taking on the goons.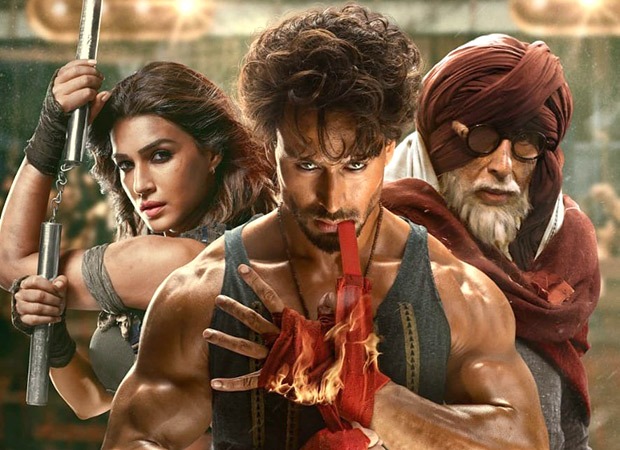 You worked with Amitabh Bachchan, first in Goodbye (2022) and now Ganapath. It must have been a high, wasn't it?
Everyday, he walks on the set, you have to pinch yourself that he knows me and he knows my name, forget the fact that he's in my film. He was extremely generous. He knew I was trying to put up a film like Ganapath together. He knew it was ambitious. He saw the art and mood boards and told me, 'Vikas, if I can help you make this film in any way, tell me'. I pounced on the opportunity and told him, 'Sir, ek role karenge mere liye'! He did it purely out of love. He said, 'Anything for you. Just go and make this film'.
The film's post-production took a year. There are a lot of green-screen shots. And this is your most VFX-heavy film. Please tell us about your experience…
It has been a phenomenal learning experience when it comes to VFX. I just hope that everyone supports this fact. When you are doing it for the first time, you are just learning. You are not a master at the craft. I remember for days, I used to see making videos of S S Rajamouli's films. I used to understand how he used to use the green screen and used to check out the 'before VFX' and 'after VFX' shots. I also used to watch Sukumar sir's making videos. It's almost like a tutorial put up on YouTube. By now, the fear of VFX has gone away. Now we can write stories without any boundaries. You can imagine anything and you can pull it off on the screen.
Earlier, Ganapath – A Hero Is Born was called Ganapath – Part 1. Is a sequel in the pipeline?
It's still part 1. We just decided to call it 'A Hero Is Born'. There's the intention of doing a sequel. We hope it's received well and people love it because this is the start of the journey of the protagonist.
Will the sequel be called Ganapath – A Hero Rules?
After you watch the film, why don't you send me the title of the sequel? (laughs)
This is the age of sequels. Would you like to make a sequel to Queen? We would love to know what happened to Rani (Kangana Ranaut) and what she's doing 10 years after the events of the first film…
Queen 2 is always a very tempting option. But the temptation should be that we find a great story to tell and not just exploit the commercial benefit out of it. I really hope we crack the story for the sequel so that I can make Queen 2. I would love to do that.
Also Read: Ganapath: A Hero Is Born director Vikas Bahl praises Kriti Sanon, Tiger Shroff and Rehman for shooting action sequence in Ladakh under harsh conditions
More Pages: Ganapath – A Hero Is Born Box Office Collection , Ganapath – A Hero Is Born Movie Review
BOLLYWOOD NEWS – LIVE UPDATES
Catch us for latest Bollywood News, New Bollywood Movies update, Box office collection, New Movies Release , Bollywood News Hindi, Entertainment News, Bollywood Live News Today & Upcoming Movies 2023 and stay updated with latest hindi movies only on Bollywood Hungama.
#EXCLUSIVE #Vikas #Bahl #reveals #prepping #Ganapath #making #videos #Rajamouli #Sukumars #films #hope #crack #story #Queen #Bollywood #News