Jude Bellingham is making a case for best soccer player in the world

Martin Rogers
FOX Sports Insider
Jude Bellingham has retained his youthful modesty, so it wasn't much of a surprise when after a recent Champions League game, soccer's freshest megastar deflected praise and instead heaped it upon a teammate.
"Best in the world," Bellingham said, when asked by reporters about the skillset of Real Madrid colleague Vinícius Júnior. "That's what I think."
That's funny, because that exact same descriptor is being attached to Bellingham himself, in a trend that looks likely to only increase in frequency.
The label hasn't seemed out of place during his electrifying first couple of months at Real Madrid and it certainly didn't seem out of place on Tuesday, as Bellingham played the starring role for the England national team in a 3-1 victory over Italy, a result that booked the squad's place in next summer's European Championship.
[England qualifies for Euro 2024 with 3-1 win over Italy]
This rise to prominence has all happened quite suddenly, but not necessarily surprisingly. Bellingham has looked like the real deal on every step on his soccer adventure, from playing in the Birmingham City first team a month after his 16th birthday, to being named German Bundesliga player of the season with Borussia Dortmund while still a teen, to being the top performer in England's World Cup campaign in Qatar.
During that tournament, his only substandard performance came in a 0-0 tie against the United States, when Yunus Musah did an outrageously good job of stifling him in an effort that didn't get the young American as much credit as it deserved.
It wasn't a shock when Real Madrid busted out the checkbook to the tune of $110 million to acquire Bellingham last summer, but the sheer ease of his adaptation has raised eyebrows across the globe, so much so that just 10 games (and 10 goals from midfield) into the new campaign, he is already the favorite to win the Ballon D'Or award given to the best player on the planet.
"He's the best in the world," former England international Owen Hargreaves said on Britain's TNT Sports. "Right now, on current form."
This isn't just patriotic chatter either, for the Spanish media is positively gushing over him too. Simply because young players – or any player – is not supposed to be able to thrive so resounding and so quickly in La Liga, either the best or second-best league in the world, depending upon who you listen to.
If you need any reminding as to the level of scrutiny that greets each of Real Madrid's new signings, just take a look at the David Beckham documentary on Netflix. Bellingham has taken it all in stride, and on the FOX broadcast Tuesday, commentator Stu Holden noted that his new teammates have already taken to describing him as a "Madridista at heart."
In the Spanish capital, Bellingham has been the standout, even while surrounded by talent such as Brazilian forward Vinicius and outstanding French holding midfielder Aurelien Tchouameni. In a year when a stumble was thought possible, Real is securely at the top of the league table, cruising along neatly in the Champions League, and Bellingham's personal star has risen into the same realm as modern greats Erling Haaland and Kylian Mbappe.
And perhaps, at this present moment, at the very top of that group.
England's connection with its prized player is an interesting one, for few English national team elites have trodden this path of spending virtually their entire senior career outside the Premier League. It has turned out to be a masterstroke. 
Not only did Bellingham's game develop beautifully by going to Dortmund and is now kicking on again in Spain, but he has avoided much of the intrusive attention that has often stifled promising England players in the past.
That said, things will ramp up next summer, when the Euros roll around. More and more, the Three Lions fan base is realizing it has someone truly special on its hands.
Bellingham set up England's first goal on Tuesday by winning a penalty kick with a surging run, but his involvement in the second showed more of his full range. Winning the ball near the England area with a thunderous tackle, he exchanged passes, controlled a wayward return with a delightful flick, charged goalward to draw defenders, then laid it off for Marcus Rashford to fire home. 
England head coach Gareth Southgate, Bellingham's teammates, the British media and those at Wembley, were purring with contentment.
Thanks to its 20-year-old X-factor, England has arguably its best squad in recent memory with the Euros, to be held in Germany, just months away – and must be considered among the favorites to go one better than in 2021, when they lost on penalty kicks (of course) to Italy in the final at Wembley.
Bellingham was still too young to be involved back then, but now is at the peak of his powers, presumably at least, for it is hard to identify any parts of his game that need improving.
For England, all those past disappointments are fresh in the memory, including the quarterfinal defeat to France at the World Cup. England hasn't won a major tournament since its sole success at the 1966 World Cup, and there have been so many false dawns that no one chants "It's Coming Home" with anything other than loose hope these days.
Yet maybe, just maybe, there might be something different this time, namely the presence of a player who seems unbothered by history, or expectation, or normal standards of excellence.
Martin Rogers is a columnist for FOX Sports and the author of the FOX Sports Insider newsletter. Follow him on Twitter @MRogersFOX and subscribe to the daily newsletter.
---
EURO QUALIFYING trending



Jude Bellingham is making a case for best soccer player in the world


Euro qualifying match between Belgium, Sweden suspended after deadly shooting in Brussels


Spain win puts Erling Haaland, Norway in danger of missing Euro 2024





Euro 2024 qualifiers schedule: Dates, times, channels, fixtures, how to watch


Euro 2024 qualifiers: Cristiano Ronaldo keeps rolling, and a Dutch treat in Greece


Euro 2024 qualifiers: Spain and Albania keep rolling, Turkey all but qualified after stunning Croatia





Euro 2024 qualifiers: Belgium, France and Portugal book their spots


Kylian Mbappé scores twice as France beats Netherlands to qualify for Euro 2024


Italy without Immobile, Retegui for Euro 2024 qualifiers vs. Malta and England

---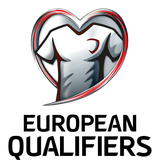 Get more from Euro Qualifying Follow your favorites to get information about games, news and more
---
#Jude #Bellingham #making #case #soccer #player #world